Removal Vans for any Relocation Need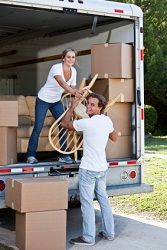 There are many aspects of moving that you need to think and plan for. These involve packing, making phone calls and arranging transport. Once you get to the new location, you also need to think about unpacking and settling in. These are all things that require a lot of time and effort. However, another thing all in common with these aspects of moving is that you can hire removal services that handle each one of these stages. Many people wish to hire removal services since they believe that it is better to have a professional by their side than it is to do everything alone (especially if they have never moved in the past). If you are in the same position and are contemplating hiring a removal service of some sort, give us a call on 020 8746 9664 and enquire about the various removal services that we offer. There really is no other removal company out there that can compare to Removal Van - Man and Van.

We offer services that help with the packing, transportation and unpacking process. We can even provide you with the packaging material to help you. The good thing about getting it from us is that you do not have to worry about getting something that is not good in quality. We only supply our clients with the highest quality boxes and we can even supply you with specialist boxes such as wardrobe boxes. However, the most sought after and popular service that people hire from us involves the use of our removal van. You can choose to hire the removal van by itself or you can choose from our man and van services which are also very much in demand.

The good thing about using our removal van is that you do not have to restrict yourself when it comes to the items that you can and cannot move. So whether you are moving a piano into your new home, or wish to transport office belongings to a new office, you will see that we will be able to handle it. Another great thing about removal vans is that they often come with a remover i.e. the 'man' that comes with the 'van'. This remover is a highly trained, experienced and qualified member of our team who not only knows how to drive removal vehicles of various sizes, but also knows how to load the removal vehicle in the right way. This way, you do not have to worry about your items breaking during the transportation process, which is usually where things tend to go wrong.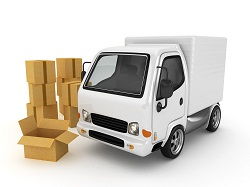 Whilst doing your research you will also come to realise that our prices are lower than any prices offered by other removal companies. This is because we check and evaluate our prices to make sure that our customers are not paying too much. We also double check that we remain to be the company that has the lowest prices around.

Hiring a removal van or any other service from Removal Van - Man and Van will be the perfect way to guarantee that your removal is a success. Each and every task that we do is completed to the highest standard possible. This means that it will be carried out properly and on time, which is crucial if you wish to have a successful removal. If you would like to get the ball rolling, call us today on 020 8746 9664 and find the perfect removal service for you. You can also get an instant quote over the phone which can help you make your mind up about whether or not to choose the service.