Are Moving Vans any good?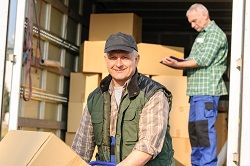 When you are thinking about moving, you have to think about getting your belongings from one location to another. Whilst there are many ways of doing this, not each and every method can and will be appropriate. There are a few methods that seem to be more effective, convenient and efficient, which is why they are more popular than other methods out there. You may or may not choose to hire a removal service, even though it has been proven that removal services increase the chances of a successful removal. If you wish to contact a removal company who not only deals with many different removal on daily basis, but also has a wide variety of removal services for you to choose from, call 020 8746 9664 today and see why Removal Van - Man and Van is perfect for you.

We offer a variety of services that people have used and found useful in the past. These include services that involve our professional team coming and doing your packing and unpacking for you. We can also provide you with various boxes and other packing material that you may need, should you wish to give packing a go on your own. We also have a variety of moving vans including our man with a van that everyone has heard of since they are so very popular and sought after. These are ideal when it comes to getting your belongings transported from a current destination to a newone. Either way, we are happy and proud to say that we have the perfect removal service for you.

Our moving vans are very convenient since they can carry and transport virtually anything. If you are moving homes, our moving van can transport all of your clothes and household belongings. Any large items of furniture such as wardrobes and beds can also be transported. The thing that is so great about our moving vans is that they are not always necessarily vans. Depending on the amount and the size of the belongings you wish to have transported, our moving van can come in the form of a moving truck – meaning that you are not restricted on what you can and cannot take with you.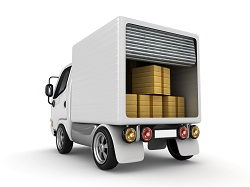 We check our prices whenever we can to make sure that we are not charging too much. Great services at low prices are something that everyone is after, and we wish to make sure that we remain to be people's number one choice (why wouldn't we?).
Our testimonials are written by genuine customers, meaning that you can see how real people valued our services and prices. This is a great way of being able to see just how great we are. We have nothing to hide, which is why they are available for all to read on our website.

Our removal services are convenient, effective and very efficient. Since they are carried out by enthusiastic, professional and qualified removers, your job will be done properly and quickly, meaning that you will end up saving on time and energy on your part. It also means that you will be able to stick to your scheduling and timing (it is recommended that you always make a plan that involves time frames). To allow Removal Van - Man and Van to handle and perfect your removal, give us a call on 020 8746 9664 and get the ball rolling. It is recommended that you call us well in advance to secure removal dates that suit your times and dates. With us by your side every step of the way, you have nothing to worry about, other than starting a new life in a new location.