Man and Van galore!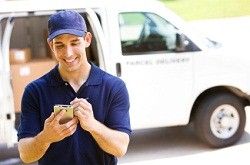 There are a number of services that you can choose from when it comes to hiring a removal services. You will find that most removal companies will offer similar removal services, which can be very confusing if you are trying to find the perfect service and company. Removal Van - Man and Van also offer a variety of services that can be found at other removal companies too. However, there is a difference. The services offered by us are carried out by professional members of staff which should leave you rest assured. We also allow our customers to make their own removal package. This means that they choose the removal services they require and make their own package, rather than having to choose from a pre-prepared removal package which may include services that they may not want, need or like. If you would like more information, pick up the phone today and dial 020 8746 9664 – We are waiting to deal with your needs!

We offer a variety of packing and unpacking services which are always in demand. However, one of the services that is very popular and remains in demand all throughout the year is our man and van services. These services are effective, efficient, reasonably priced and very convenient – this is why people choose them of course. You too can choose your very own man and van service, but before you do, maybe you ought to know more about them.

So this is how it works, one of our highly trained, qualified and professional removers i.e. the man, will come with a removal vehicle that suits your needs i.e. the van. The removal vehicle can come in many different sizes and can vary from a small van to a large truck. This depends on the nature and volume of your belongings. So whether you wish to remove your personal belongings to a new home, or wish to relocate large items of furniture such as wardrobes and beds, you do not have to worry about not finding a vehicle large enough.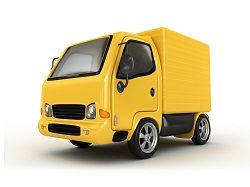 Additionally, our remover will have the training and equipment to load all of these belongings into the removal vehicle, where s/he will strap and secure them should they need to be secured. S/he will also be able to load the van in the safest way, meaning that you do not have to worry about the safety of your belongings during the transportation stage of the removal. Finally, our removers know the area well and are able to drive very well, knowing exactly which road should and should not be avoided, where the traffic is at its worst, when it is at its worst etc. Your items will therefore get to their new destination in one piece and that too as soon as is possible.

Man and van services have been around for years and will continue to stick around. This is because they are a great advantage to anyone looking for a way of getting their belongings from one place to another. If you wish to book your very own man and van service (or any other services offered by us). Or simply wish to get an instant quote before making any decisions, give us a call on 020 8746 9664. We guarantee that you will not find another removal company offering the same service at the same standard and that too at the same price as us at Removal Van - Man and Van. This is because we put a lot of time, dedication and effort into our services – and it shows!