Could you do with a Man in a Van?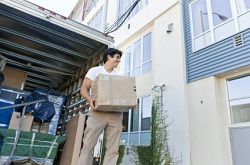 By availing of our man with van removal service you'll get a highly qualified member of a team at Removal Van - Man and Van. Their qualifications are backed up by rigorous, lengthy training and years of experience, whereby they were able to put all that they have learnt to the test by carrying out a variety of removals on a daily basis. This is one of the reasons as to why they are so popular – customers like to know that the people handling their items are professional, trained and very experienced. Your items have cost you a lot of money and have a lot of sentimental value and this is something that we understand. So it is only natural that you want to keep them safe during the moving and transporting process. If you wish to enquire about our man in a van services, or wish to know how much the service is going to cost you, give us a ring on 020 8746 9664 and speak to one of our friendly members of our team.

Of course we offer more than just man in a van services. We also offer a variety of services that can help you with your packing and unpacking. For example, you can hire professional removers to physically come to pack and unpack your belongings, which means that you will not have to – allowing you to save time and energy. Similarly, you can ask us for all the packing equipment that you need. We have a variety of boxes ranging from single and double walled boxes. We also have specialist boxes that are hard to get a hold of and these include television boxes and picture boxes. Finally, we offer a variety of transport services which of course includes our man in a van services and the option of renting one of our removal vans on their own – the choice is yours!

Each and every service carried out by us is done so professionally and enthusiastically. This is because they have been trained to do so. We will continue to make sure that our members of staff work at the best of their abilities, which is something that has been appreciated by our customers who have seen just how great we are.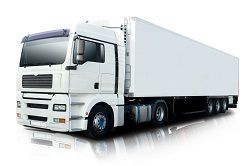 We also make sure that our great services and offers are backed up by equally amazing prices, since we believe that these two go hand in hand. After all, what is a great service if it costs an arm and a leg? And what is a poor service at a low price? It just makes sense to offer a high quality service at a low price does it not? So whether you hire our man in a van services, or any other services that we offer, you can be rest assured knowing that you are getting the best for a fraction of the price other removal companies would naturally charge.
If you wish to hire any of our services, including our man in a van services, call us today on 020 8746 9664 and get the ball rolling. You will be able to ask for a quote, book your removal dates and times and will also be able to discuss any queries that you may have. For perfect services offered by a perfect team, you need to look no further than the most perfect removal company out there. Which company is that? Removal Van - Man and Van of course!