Is the man and van better than just a van?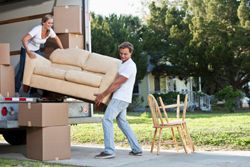 Why do people move? Well this is a question that has many answers. People may wish to move to change their lifestyles. This involves moving into a first home, a bigger house or moving in with a partner. If they are the owner of a business, they may wish to move to set up their business in a new location where business could blossom e.g. city centre. They may also relocate to an office space that is larger, thus allowing them to expand the business and bring in more profit. If you are a student, you may have to move out of your family home to move to the city where your University is located. No matter what the reason behind your move, the experience of moving itself should be a pleasant one, as it can make people feel good about starting their lives at the new location. We tend to look out for signs and a bad removal experience can be perceived as a bad sign e.g. I should not have moved, this house is not good, this office space will not make me any money etc. These are the thoughts that end up crossing our minds and this is not something positive, especially when it comes to the removal and settling in process. It is therefore essential that you do all that you can to make sure that your removal is a success. A successful removal will leave you thinking things such as I can't wait to settle in, my new office is going to be the beginning of a brand new life and other positive thoughts, which is the perfect mentality to have when it comes to moving. So what i9s the first thing you should do to make sure that your removal is a success? Well, pick up the phone and dial 020 8746 9664. You may be thinking what this is the number to – Removal Van - Man and Van! We are a removal company that have been dealing with removals on a daily basis for a very long time. This is why you should pick us to be in charge of your removal.

We have a variety of removal services that you will find very intriguing. We have removal services that aim to make the packing process very much easier. This involves the chance of being able to hire professional removers who can come and pack up all of your things for you – how convenient is that? If you wish to pack your own belongings, but just struggle getting a hold of all of the right boxes, come to us. We will be able to supply you with all of the packing material that you could want. From masking tape to television boxes, we have it all! Alternatively, you may just wish to hire our transportation services which include the popular man and van services. We are very confident and guarantee that we have a service that you will find very useful and effective.

Our company comprises of a large team of professional removers. They know what to do and they do it best. They are qualified and have been trained on a regular basis in order to perfect the skills that they already possess. If you are going for our man and van services, you can be rest assured knowing that the remover not only knows how to load the removal vehicle in a way that is going to maximise the safety of your belongings, but also knows his/her way around the area, meaning that s/he will be able to avoid traffic and get your belongings to their new destination as quick as is possible.

Our man and van service is by far the most sought after service. This is because it can transport virtually anything. From household items that are packed in boxes, to large wardrobes that you did not want to dismantle – our man and van service can handle it all! The great thing is that the removal vehicle i.e. the van comes in many different sizes, which means that there are no restrictions whatsoever.

We check the prices of all of our services. From packing to man and van services, we want to make sure that each removal service is not only reasonably priced, but that it is lower than the prices offered by our competition. Lower prices equal more customers and that is something that we want (obviously!).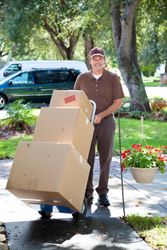 Hiring a removal service from a removal company that is as well known and respected as Removal Van - Man and Van is a blessing for your removal. This is because hiring our services will guarantee instant success. As stated before, our team is professional and hardworking, which is very desirable. Our man and van services are the perfect way of getting your prized possessions from one location to another, which is why so many people choose to hire it. Of course you may have other queries along the process of moving and we are proud to say that we will be there with you every step of the way. We like to develop and maintain a relationship with our customers and reassuring you and making sure that everything runs smoothly even when it has nothing to do with our services is something that gets us towards that perfect relationship. If you do have any queries or questions, all you have to do is call us – the number is [PHONE NUM BER]. You will find that one of our friendly, committed members of staff will be there, eager to help you out. You can also ask about the removal service that suits your needs best, ask for an instant quote online, or just discuss your removal should you require advice. A removal company with so much enthusiasm and professionalism deserves to be chosen, so do not hesitate and second guess yourself – call us today and take the first step towards a removal that is a success through and through!